The way to install the pvc sports floor manufacturer & supplier in China, I don't know if you know anything about it. In many sports places, we will find that resilient sport flooring manufacturer & supplier in China is installed. Let us take a look at the installation methods and steps of pvc vinyl sports flooring manufacturer & supplier in China.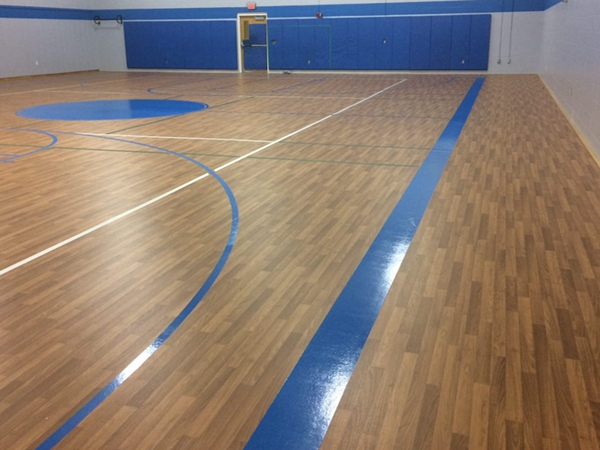 installation steps:
1.The ground should be laid flat and clean.
2.Before the sports floor is laid, it must be laid out in advance to lay the ground for more than 24 hours, and the site temperature should not be lower than 15 °C. After the floor is restored, the ends should be kept 5 cm more. Before pasting, roll the unfolded floor back about halfway, then scrape the glue – starting from the middle – the glue is applied with a toothed scraper.
3.Arrange in the order of the number of the floor, align and merge, pay attention to the alignment of the site line during the paving process.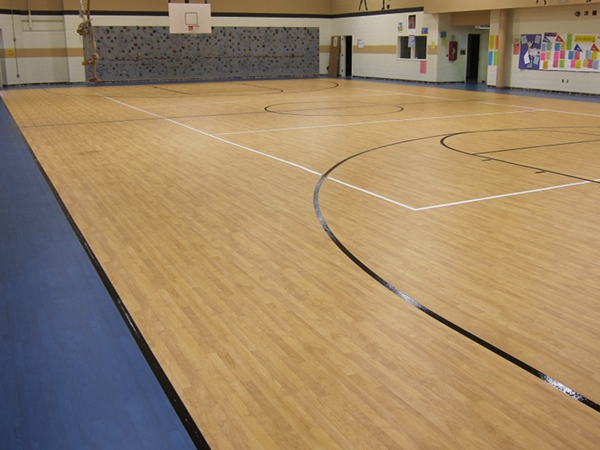 4.Open the adjacent two pieces of floor along the joint, place the special connecting belt of the manufacturer on the lower side of the joint, brush the glue on the surface of the joint, first stick one of the plates to the half of the joint, then add another Half stick to the remaining connecting straps and hold the gap tight.
5.When the floor is pasted, use a cork block to squeeze the floor surface from the middle to the ends to make it flat. No air bubbles are left, and the roller is flattened thoroughly.
6.After the floor is paved, it is grooved and welded. After welding, the wire should be leveled.